This technical purchaser is passionate about making difference
Tell us a bit about yourself.
Moin!
I'm Laura, originally from Hamburg, Germany. I'm super into being outdoors and love to travel and get to know new places. After living in Madrid for a year and then completing my education in Hamburg, I decided to move to the three rivers city of Passau for my studies. This made me appreciate living in the city as well as in a more rural environment.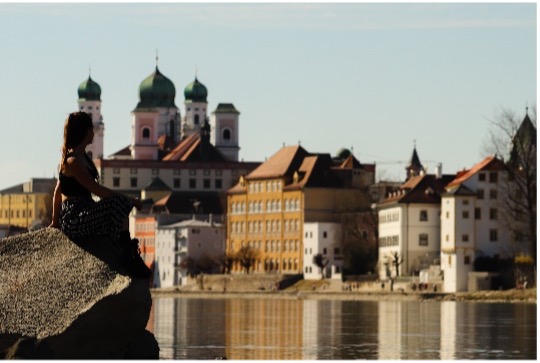 What are some of the projects you've been working on?
I'm part of the procurement team and with them I take care of the purchasing of vehicle and container components. We are in good and close contact with our suppliers, who provide us with the components needed for the production of the ONO eCargoBike. I am currently obtaining new offers and working out a forecast together with my colleagues.
Why did you choose to work at ONOMOTION?
After I moved to Berlin, I came across ONOMOTION. I was immediately excited by the concept – through my work I contribute to ensuring that future generations can continue to enjoy city life. I really enjoy my job because I can identify with ONOMOTION and believe that we can make a big difference. For this reason, and because I look forward to working with our GUTE-LAUNE-EINKAUFSTEAM (GOOD-HUMOR-PURCHASING-TEAM) where I know we'll be there to help and advise each other, and for this reason I enjoy coming into the office every morning.
Check out our new vacancies!
Einkäufer*in / Technical Sourcing Manager (w/m/d) mit Affinität zur nachhaltigen Mobilität / e-Mobility
Einkaufsleiter*in / Sourcing Manager (w/m/d) e-Mobility
Produktionsleiter*in (w/m/d) eMobility