From San Diego to Berlin, this marketer is making an impact
Tell us a bit about yourself.
Hi there 👋 I'm Dinora – travel nomad, bookworm, and that friend that still sends you memes they find absolutely riveting.
After working in Japan and Brazil, I moved from San Diego to Berlin a few years ago and have thrived from the cultural diversity the city fosters since.
Coming from Southern California where cars dominate almost every aspect of daily life, I will admit — it took me a while to jump on the European bike wagon. Luckily it didn't take long to notice all of the benefits people reap from this two-wheeled joy ride. Aside from minimizing expenses (that would go to car insurance or repairs), it's actually faster and easier to get around Berlin with a bike vs a car. Naturally infrastructure has a lot to do with this and that's when you begin to notice that most of our cities are in-fact built for cars. When it comes to CO2 emissions related to transportation individual cars make up a HUGE percentage that's contributing to air pollution. That being said, being part of a movement that's challenging the status-quo and actively advancing the quality of life in cities through new mobility concepts is incredibly rewarding.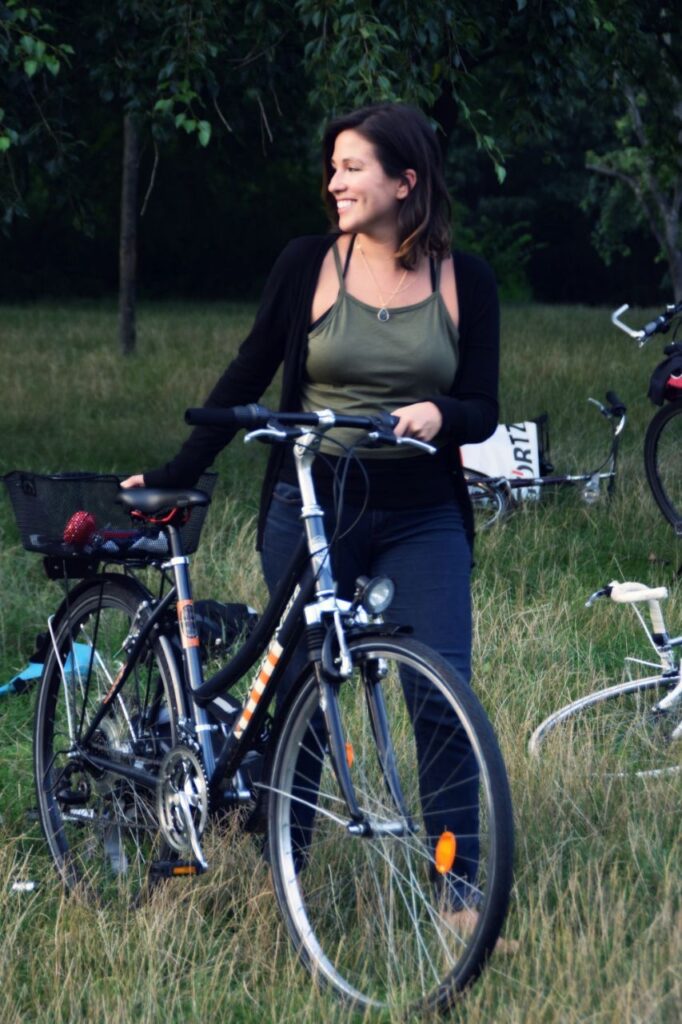 What was your path to this role?
I've always been curious about human behavior – hence my background in Psychology – and Marketing has given me the opportunity to combine my passion for research, design, and communication all in one juicy and vibrant career.
Our team has had some really exciting projects – from launching the new website, to a corporate rebrand, and a Crowd-Project campaign with GLS Crowd. I really appreciate how our team collaborates. Healthy doses of open communication, a supportive environment and clear goals are some of the main ingredients that keep our creative juices flowing while swiftly moving tasks to the 'done' bucket. There are a lot of exciting projects in store for 2022 and our team will have a few open positions in the coming months. Right now we're actively searching for a Digital Marketing Manager to join us (if you know someone who could be a match – feel free to share the link below). 👇
Check out our new vacancies!