Thinking about mobility differently: The Cargo Tram operating for the "Last Mile"
Delivery volumes within inner cities are increasing every day and at the same time – restrictions such as diesel driving bans are becoming more prevalent. New climate-friendly concepts are needed to make cities more livable again. 
Why we need a new approach
// 01
Inner-district logistics have to be reexamined. Higher freight levels require intermodal and sustainable routes and solutions. A completely new approach is needed.
// 02
Container transport is a revolutionary approach to worldwide trade from the 1950s. Adapting this method to urban contexts would shorten loading and unloading times and enable more flexible forms of last-mile delivery.
// 03
Optimal use of existing urban (rail) infrastructure is of crucial importance. Moving transport from road to rail is the first step toward an intermodal transformation in values and systems for the final mile.
// 04
Alternative approaches to mobility such as cargo trams and electric cargo bikes lower carbon, nitrogen oxide and noise emissions and reduce traffic for the last mile.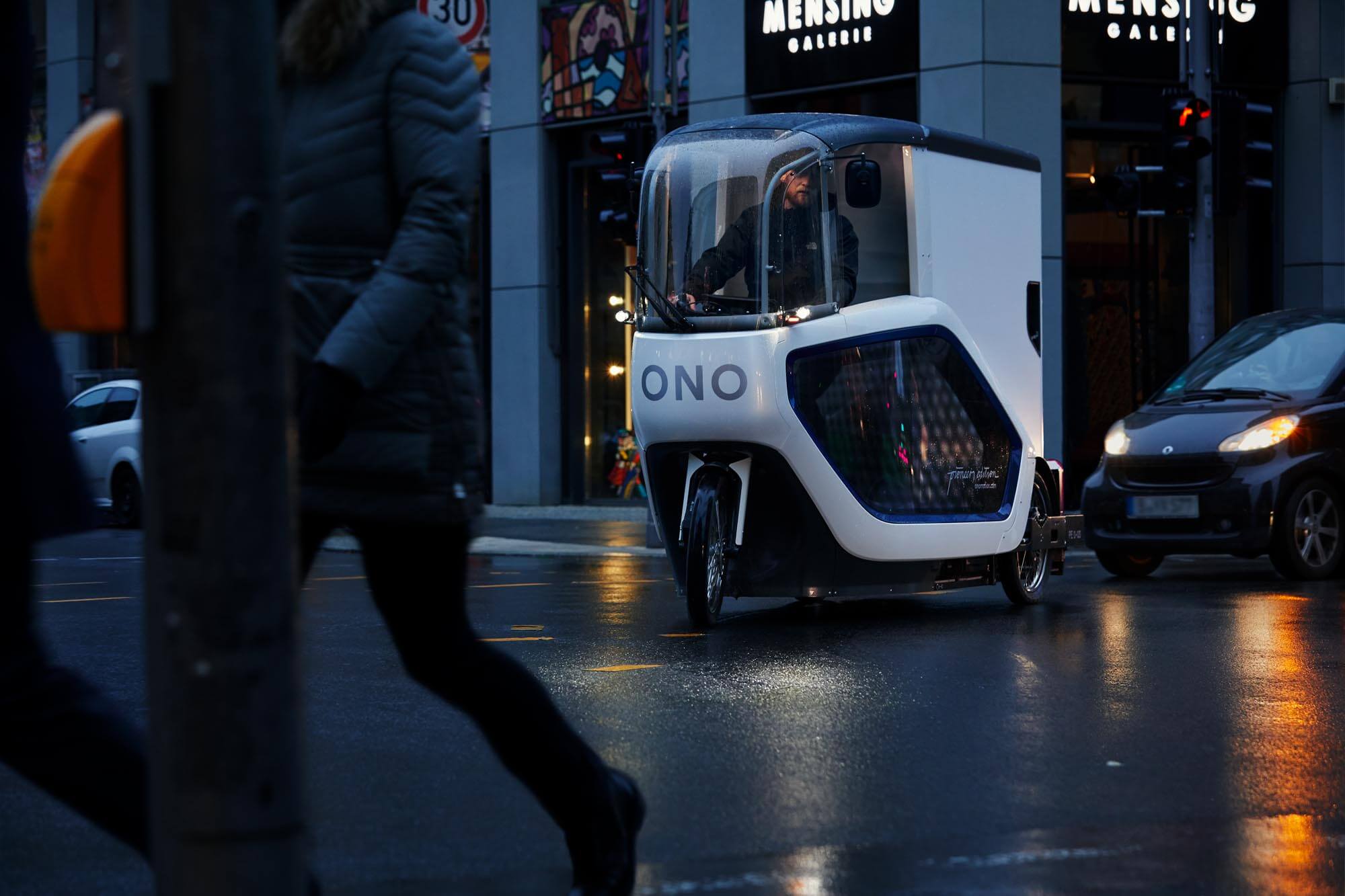 Webinar "Intermodal logistics chains in urban areas"
The webinar will present the results of the white paper "Intermodal Logistics Chains in Urban Areas".
Porsche Consulting has written this publication as part of a consulting project together with the participating partner companies InnoEnergy, ONOMOTION, EurA, Frankfurt University of Applied Sciences, the Hörmann Group and Hermes.
Date
Friday, 26 March, from 11:30 to 12:30
Program

Moderation: Dinora Agraz, ONOMOTION GmbH
1. Introduction to the initiative – Beres Seelbach, ONOMOTION GmbH
2. Why do we need new concepts and a new standard in city logistics? – Prof. Dr. Kai-Oliver Schocke, Frankfurt University of Applied Sciences, (Research Lab for Urban Transport)
3. Intermodal logistics chains in urban areas. What is it and why do we need it?
4. Questions to the experts – Dinora Agraz
5. Questions from the audience – Dinora Agraz
Download the whitepaper
Following the online event, all participants will receive the whitepaper as a complimentary downloadable PDF.