General Questions
What is the ONO e-Cargo Bike?
The ONO is a three-wheeled e-cargo bike with interchangeable module-units and an electric motor. It is classified as a pedelec, can achieve speeds of up to 25 km /h with a 200 kg payload, is allowed to ride on cycle paths and is free of driving licenses.
Who is the ONO E-Cargo Bike for?
ONOMOTION produces the e-cargo bike as a commercial vehicle for commercial providers.
How does the ONO differ from conventional cargo bikes?
The ONO has a fully modular platform with interchangeable cargo-units that can be exchanged within a minute. Powered by Plug & Play, the cargo-unit automatically fixes with the vehicle and includes rear loading, a sliding side door and customisable cargo space.
Additionally it is designed with Tier 1 automotive parts and manufacturing processes and has an easy-swap battery system.
Where can the ONO be used?
Our vehicles are pedelecs with start-up assistance and are legally classified as bicycles. You are allowed to ride on the cycling facilities provided that cycle lanes exist and that they are indicated by traffic signs.
Additionally, please check your local rules and always cycle safely with respect to other cyclists and pedestrians.
What rules of conduct do we recommend to our drivers?
In addition to complying with road traffic regulations we as manufacturers and operators of cargo bikes and bikes with trailers are therefore committed to the following Code of Conduct of the German Cycle Logistics Association (Radlogistik Verband Deutschland):
Where can I swap the batteries?
You can swap the batteries by accessing the battery replacement machines from Swobbee mobile energy solutions. To see where they are located please refer to this map.
Technical Questions
How fast can I drive the ONO?
The vehicle goes up to 25 km/h with an additional pedal free throttle of up to 6 km/h.
What is the range of the vehicle?
Our vehicles have the option of 1,400 Wh swappable and rechargeable batteries. One battery provides a range of 30km and the second optional battery has a range of up to 60 km.
How do I access the vehicle?
By placing the RFID chip on the RFID reader located on the dashboard, you are able to quickly turn the vehicle on and off.
How much cargo fits into the container-module?
The container-module has over 2m3 of cargo volume and up to 200kg of load capacity.
Additionally it is designed with Tier 1 automotive parts and manufacturing processes and has an easy-swap battery system.
Questions about leasing and service
What does Vehicle-as-a-Service mean?
This is our all-round service. Read all the details about our special maintenance and service offer here.
How can I get an ONO?
We offer an all-inclusive renting model. This includes the vehicle, battery, module, preventive maintenance, repair, fleet management. This renting model will be strongly promoted in the European market. If you have any questions on this subject, do not hesitate to contact us.
What are the costs?
We work with each customer to produce the perfect tailored package for your specific requirements. We have various payment plans available and flexible finance options. For further details get in touch today with your requirements
What happens if there is a defect or breakdown?
You can contact our service team between 8:00 -18:00 from Monday to Saturday to report defects or damages and one of our mechanics will support you. Additionally service stations will be available in each city we are active in.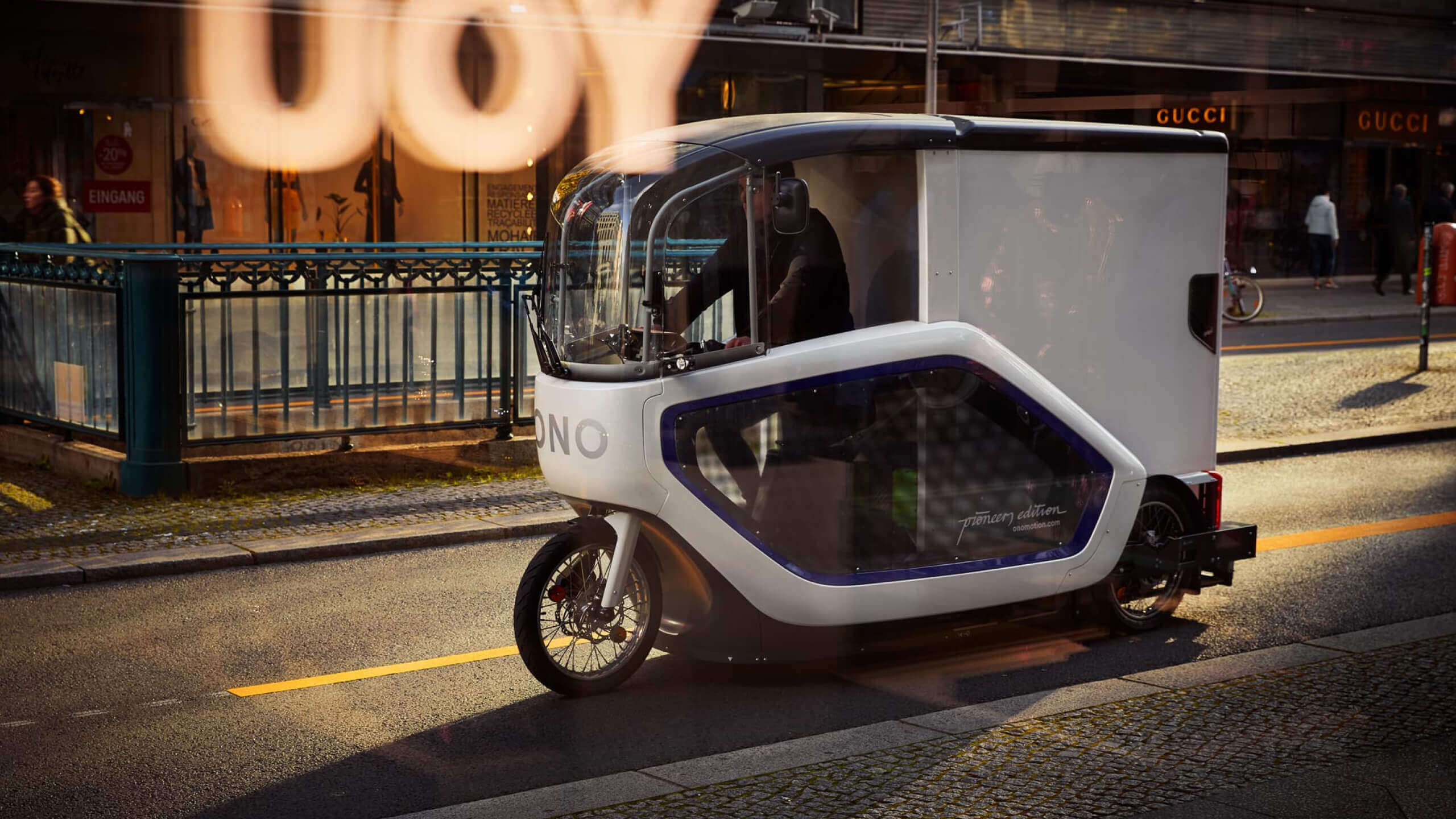 Any questions?
Do you have a question that is not listed in this area? Then please contact us using the form below. We will get back to you as soon as possible. Thank you for choosing ONO!