So our journey began.
We first focus on urban logistics, moving goods around cities in ways that are sustainable, efficient and cost-effective. Our vehicle and its modular platform system meets the needs of city logistics. From moving food to flowers to furniture, the possibilities are endless.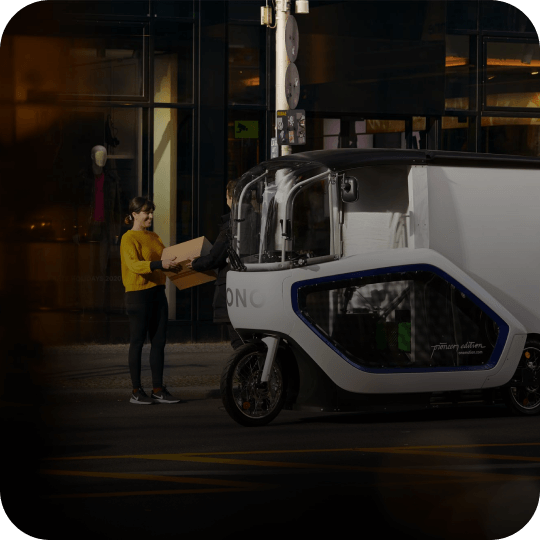 ONOMOTION is a Berlin-based e-mobility company introducing the ONO e-cargobike – combining the flexibility of a bicycle with the capacity and durability of a van. We offer environmentally-friendly urban logistics solutions designed and optimized for cities of today.
Trailblazing emission-free transportation
Bringing our vision to the streets. And it wasn't with a well-trodden concept. The goal was an entirely new vehicle category: the e-cargo bike ONO for sustainable urban goods traffic. A hybrid between an electric bike and a car. It allows faster and more efficient movement, saves space, protects the environment and saves resources.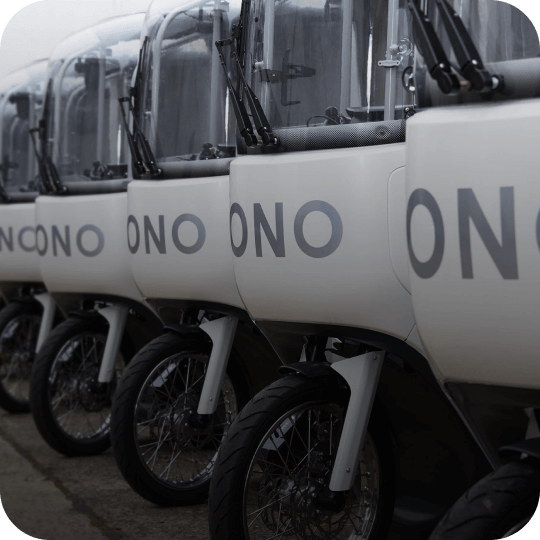 ONOMOTION's milestones and timeline
May 2016: Foundation of Tretbox GmbH: production of the first functional prototype of a 4-wheeled vehicle for passenger transport as a substitute for a secondary car
Spring 2017: Pivoted to e-cargo bikes for city logistics
August 2017: Pre-Seed Financing by Investitions- und Beteiligungsgesellschaft mbH (a 100% subsidiary of Wolfsburg AG)
2017 — 2018: Performed customer tests and trials, created initial functional prototypes for the CEP market
February 2018: Seed Financing
November 2018: Presented the first two design prototypes
Q2 2019: Manufactured two near-series prototypes
July 2019: Start of the pilot project phase
Q2 2020: Series A-Financing and rebranded name to ONOMOTION GmbH
Oktober 2020: Start of production and delivery of the Pioneers Edition to customers including names like Hermes, DPD, Tier, and Mailboxes Inc.
Q2 2021: Financial services provider becomes premium partner for leasing ONOs
Q3 2021: Start of pilot project with MEWA with takeover of service trips
August 2021: GLS crowd investing campaign launched for financing 190 ONOs
Q4 2021: ONOMOTION offers "Green Mobility Trainee Program" (GMT) with Daimler Truck, DB Schenker, Lufthansa Cargo, Lufthansa Innovation Hub, ONOMOTION and time:matters
Q2/Q4 2021: Delivery and Vehicle-as-a-Service offering at new locations in Düsseldorf, Cologne, Stuttgart, Munich, Wiesbaden
February 2022: Move to new headquarters
July 2022: First pilot with first customer in Paris
February 2022: Start of own production at headquarter in Scheringstr., Official Opening
June 2023: ONO Summer Edition is launched
September 2023 Partnership for the UK with e-cargobikes.com
Reliable partners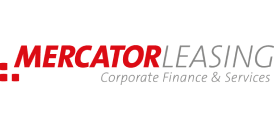 Mercator Leasing
Our partner in vehicle financing is Mercator – reliable and with a passion for mobility.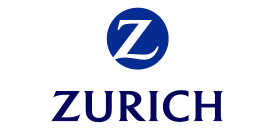 Zurich
Our customers are fully insured with Zurich's comprehensive insurance.
Set out to change the world
The ONOMOTION team
ONOMOTION – that's us, a dynamic group of individuals working together to provide innovative, reliable and disruptive urban mobility solutions. We want our cities, districts and neighborhoods to feel closer and better connected! Meet the team making this vision a reality.
Funding and support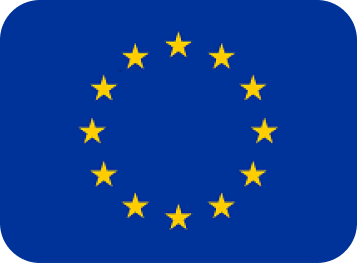 This project is funded by the European Union's Horizon 2020 research and innovation programme under grant agreement No 960713.