THE ECARGOBIKE (R)EVOLUTION
The Product
The ONO
With entry and exit on both sides, the ONO is the ideal flexible companion through the city, on campus or factory premises. With the ONO, you have an e-cargo bike that is emission-free and offers an alternative to delivery vans in the city. You ride past traffic jams, use the bicycle infrastructure and stop directly infant of your customers' doorsteps. With a cargo bike, you save time and resources.
THE FOCUS ON THE TRAVELLERS
Improved ergonomics and reliability
The riders are at the center of our vehicle development. In the ONO Summer Edition, for example, we have provided more comfort for the passengers and improved the ergonomics in the cockpit of the ONO. This makes driving even more fun – past traffic jams and comfortable even on long journeys.
The reliability of the ONO has also improved once again.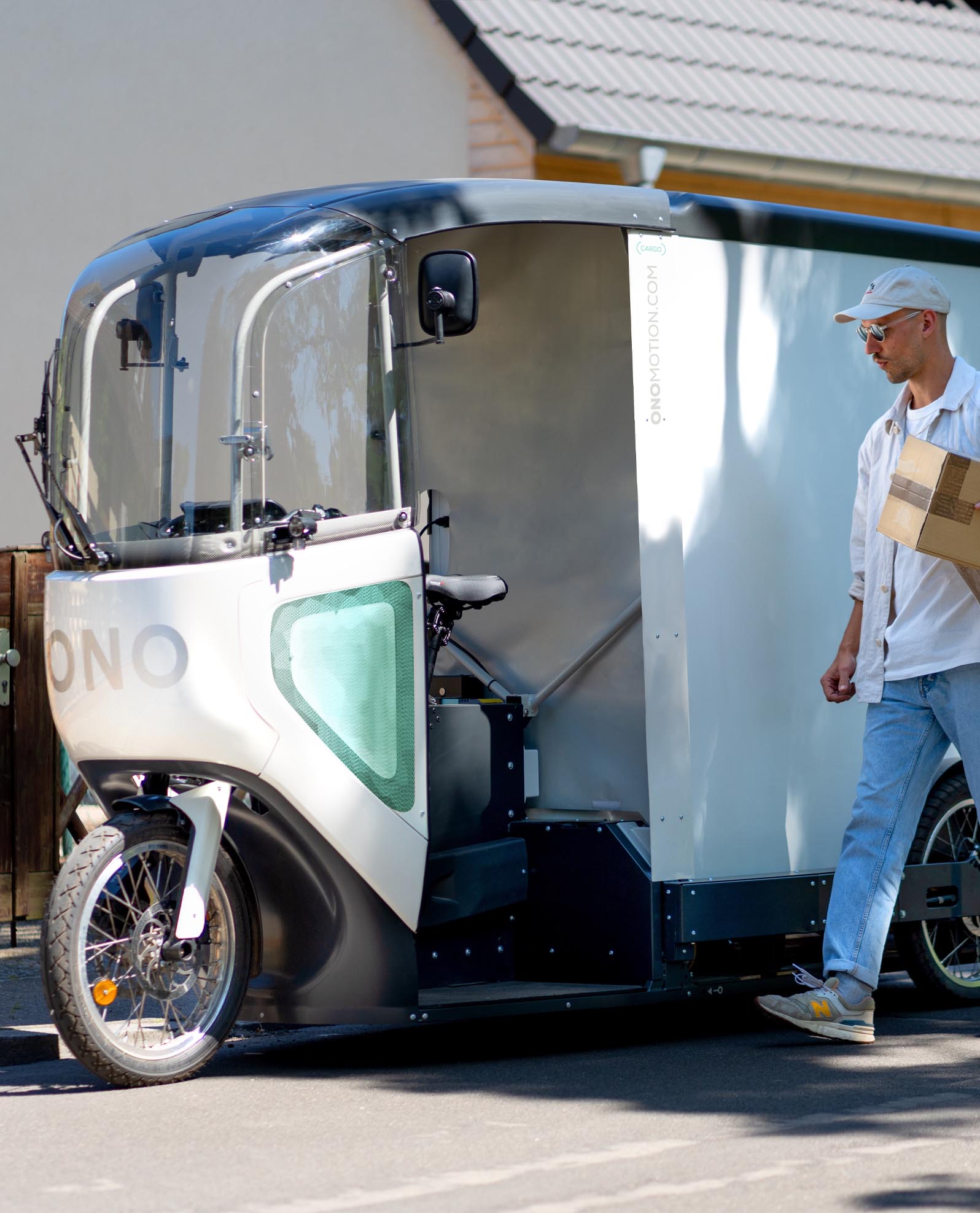 POSITIVE IMPACT
We focus on sustainability
Sustainability is an integral part of our product and our vision. We produce according to the cradle-to-cradle principle. 97% of our suppliers come from Germany or neighboring European countries.
ONO e-cargo bikes are locally emission-free and have access to low-emission traffic zones and green spaces. In this way, we contribute to clean air, freedom of movement and a sustainable improvement in the quality of life in urban areas.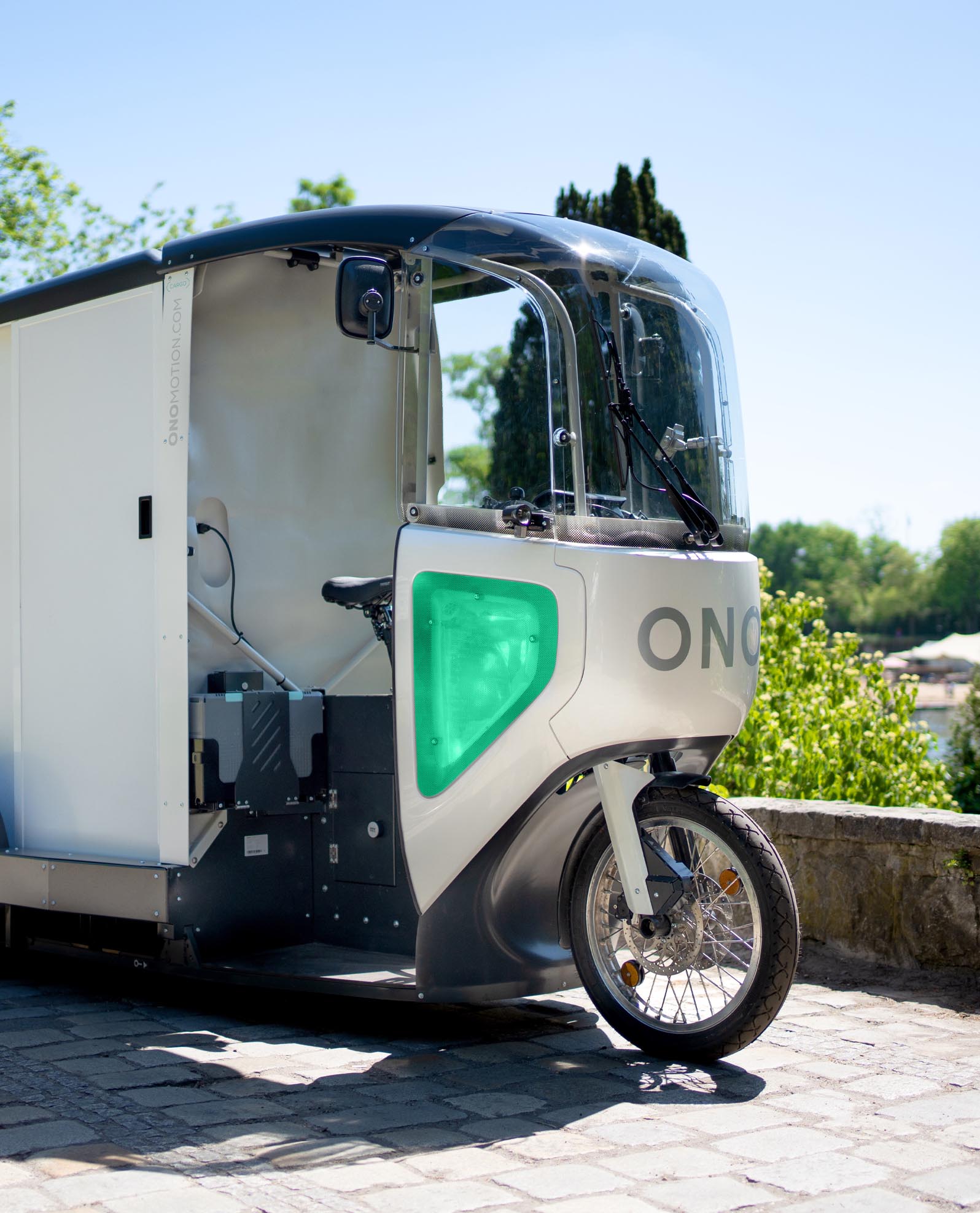 SUCCESS STORY
Hermes chooses ONO for last-mile delivery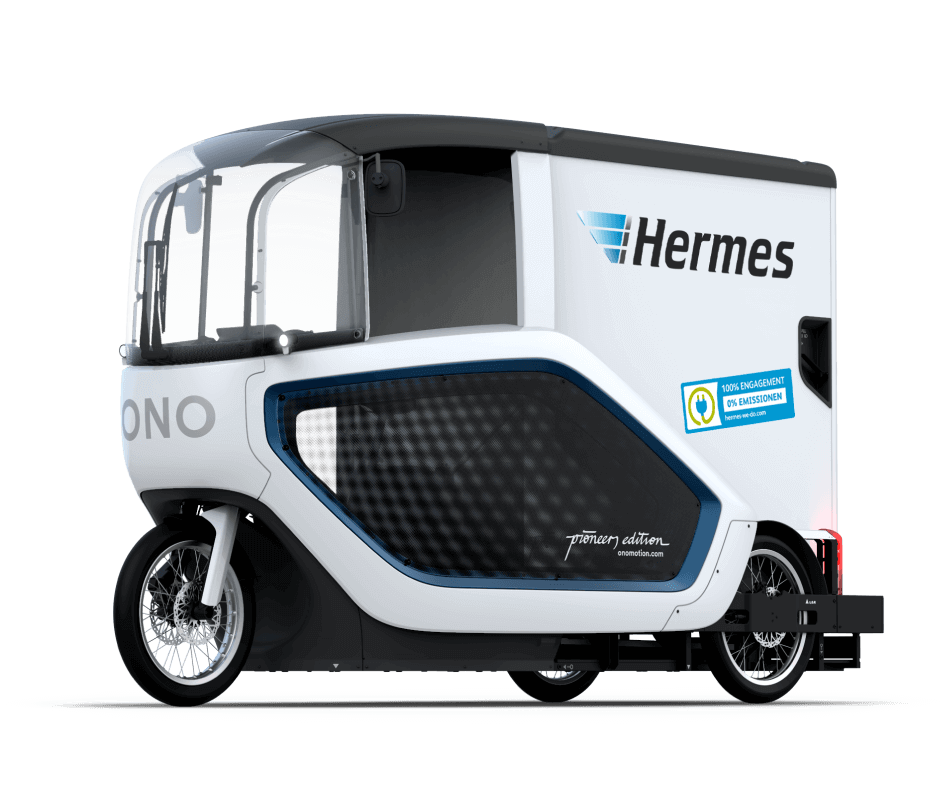 SUCCESS STORY
Mail Boxes Etc. Berlin-Adlershof already uses the ONO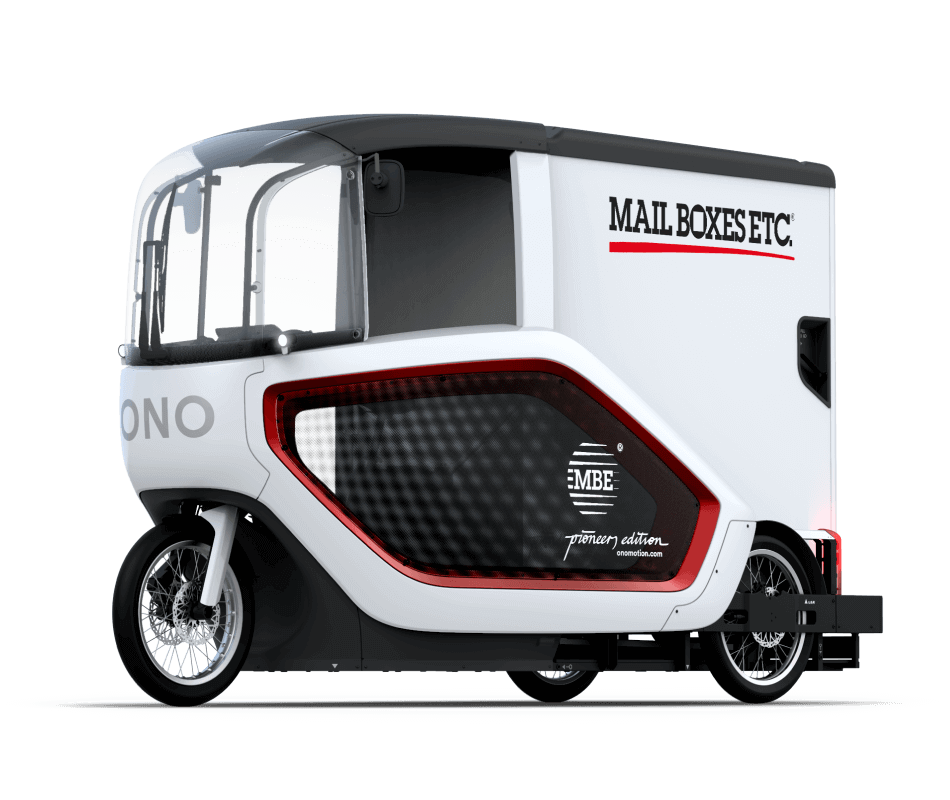 SUCCESS STORY
"The ONOs are the perfect Packet-Rockets'"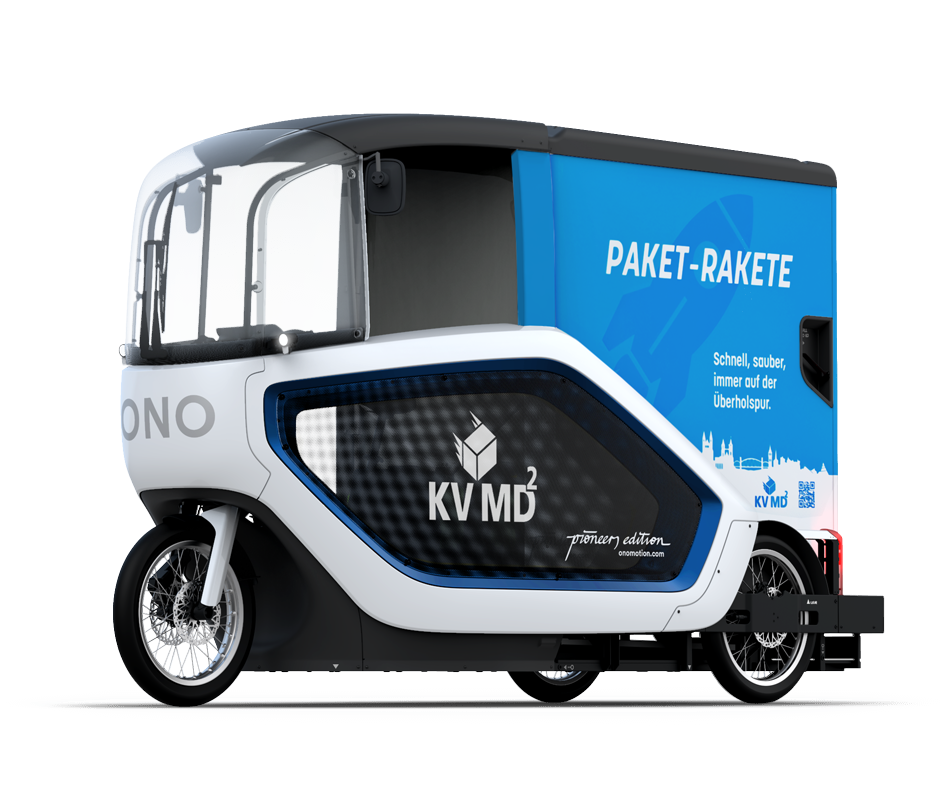 SUCCESS STORY
DPD and ONO launch a micro-depot




The ONO
Experience the urban e-cargo revolution today.