DPD relies on eCargobike ONO for emission-free deliveries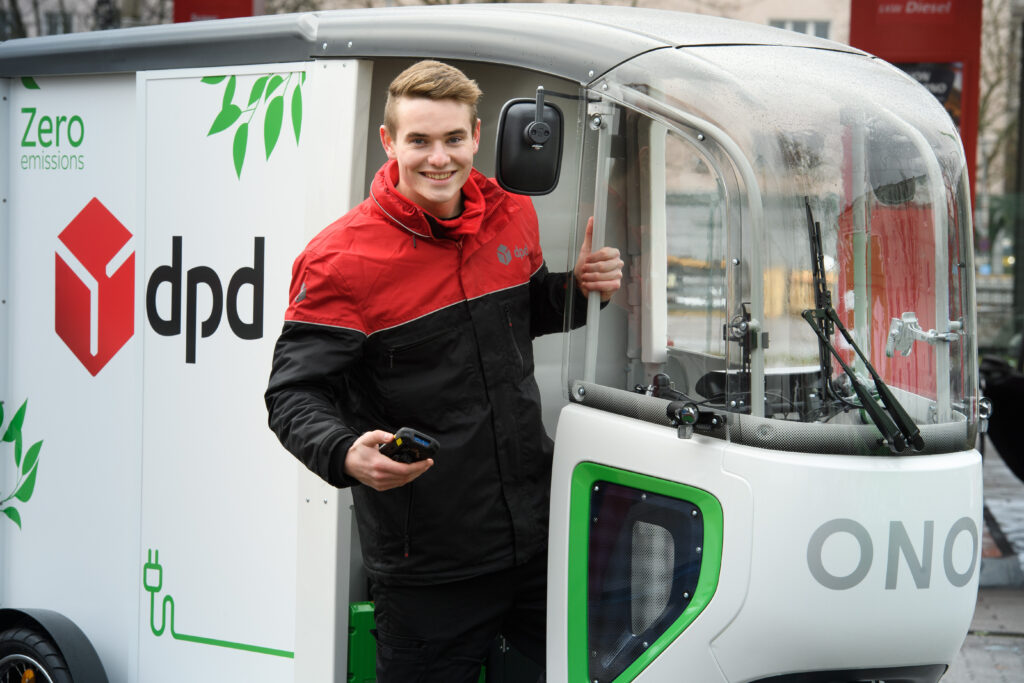 The eCargobike manufacturer ONOMOTION and the parcel service provider DPD are strengthening their cooperation in emission-free parcel deliveries. DPD will deploy a total of 52 ONO eCargobikes in eight major German cities over the course of 2022. The cooperation and project scale-up are intended to open up new logistics solutions for major cities in the future.
The rollout of the 50 new bikes in Berlin and Dortmund is already underway. The companies are planning to jointly station additional ONO eCargobikes in the cities of Dresden, Hamburg, Hamm, Hanover, Cologne and Stuttgart.
"With the acquisition of 50 new ONO eCargobikes, we can further expand our e-vehicle fleet. This brings us closer to our goal of delivering parcels to 23 German metropolitan cities while reducing emissions. To date, we have had very good experience with the company's delivery bikes and they have proven their worth in day-to-day delivery operations. Our delivery experts are also very satisfied," says Gerd Seber, Group Manager City Logistics and Sustainability. The new ONOs are being financed by the Schweinfurt-based financial services company Mercator-Leasing.
"To meet the Paris climate targets, the eCargobike fleet within Germany must be expanded swiftly and considerably. The decision to build a sustainable last mile is a strong signal for the entire industry and society. DPD's trust in our cargo bikes is proof of the quality of our products and our services," says Mathias Drews, Key Account Manager for the CEP industry at ONOMOTION.
The agreement to order more eCargobikes builds on the success of a year-long pilot project. From a micro-depot in the Berlin capital, residential areas in the Prenzlauer Berg district are supplied with, among other things, two ONOs completely emission-free.
About DPD:
DPD Germany is part of DPDgroup, the largest international parcel delivery network in Europe. Throughout Germany DPD has 79 depots and 7,000 Pickup parcelshops. A workforce of 9,500 and 11,000 delivery drivers are in daily operation on behalf of the company's customers. Every year the No. 2 on the German parcels market ships around 375 million parcels – providing carbon-neutral transport operations at no additional cost to the customer. With a number of initiatives for sustainable parcel delivery DPD is demonstrating, particularly in city centers, how parcel shipping can be made environmentally friendly and emission-free at the local level.
DPDgroup ships to 230 countries and territories worldwide and has a uniform network of 58,000 pickup points around the world with harmonized services including cross-border shipping. Across Europe, 97,000 delivery experts ensure that 7.5 million parcels are delivered to customers every day. DPD's parent company is GeoPost, a wholly owned subsidiary of the French Groupe La Poste. GeoPost reported consolidated annual revenue of 11 billion euros in 2020.