5 ways facility managers can benefit from electric cargo bikes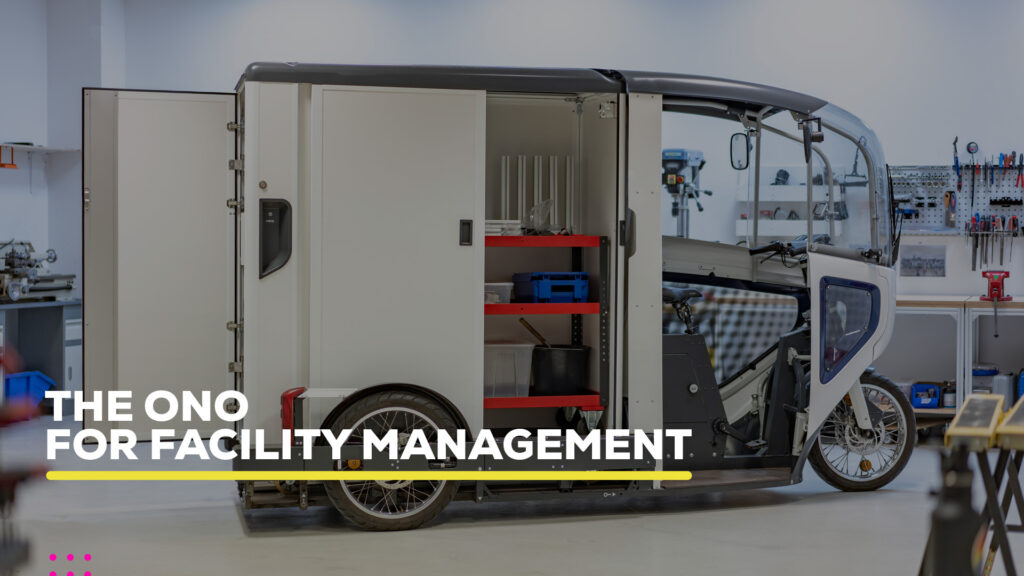 Facility managers are the unsung heroes of our day-to-day lives. Not only do they ensure that buildings and infrastructure are well-maintained, they also manage energy efficiency and implement strategies to reduce pollution with the help of recycling programs. They're truly providing essential support to our productivity and our safety.
With that said, we know transporting equipment is a major component of a facility manager's daily work and can present real challenges with the wrong vehicle. Electric cargo bikes like the ONO can help facility management businesses prosper in 5 very significant ways.
1. Complete tasks more quickly
Thanks to the compact size of electric cargo bikes, businesses are more agile on the road versus driving traditional vehicles. Riders can bypass traffic and crowds in urban environments by using cycling infrastructure and reach speeds of up to 25 kph. E-cargo bikes also offer better flexibility. This means that facility managers can access areas that may not be accessible to larger vehicles such as parks, narrow pathways and direct access to entryways in business districts.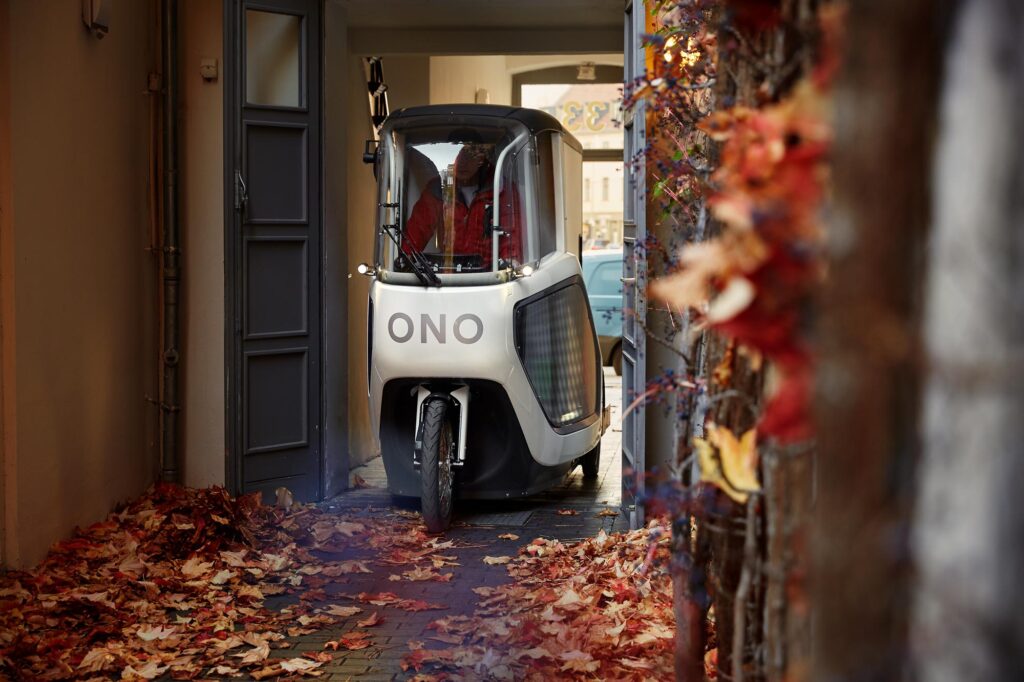 2. Reduce costs
Another significant benefit facility managers can reap from e-cargo bikes is the potential for reduced costs. With rising fuel costs and maintenance expenses for larger vehicles, cargo bikes can be an economical solution for many businesses. At ONOMOTION we offer all-inclusive packages known as Vehicle-as-a-Service (VaaS) that include: the vehicle, containers, maintenance service and insurance. More details about our service packages can be found here.
Furthermore electric cargo bikes are powered by rechargeable batteries which are more cost-effective than gas-powered engines. One battery takes the ONO up to a distance of 30 kilometers by only needing 1,4 kWh.
If you're considering purchasing an ecargobike they can be subsidized in Germany with up to 2500€ through BAFA.
3. Safe for riders and equipment
In the third place, electric cargo bikes are equipped with safety features such as lights, turn signals, and disc brakes. These safety features make them a safe mode of transportation for facility managers to transport goods, equipment, and tools.
Our containers support a 200kg payload and we offer shelves to help organize equipment and keep sensitive materials secure, and even Sortimo shelves fit inside.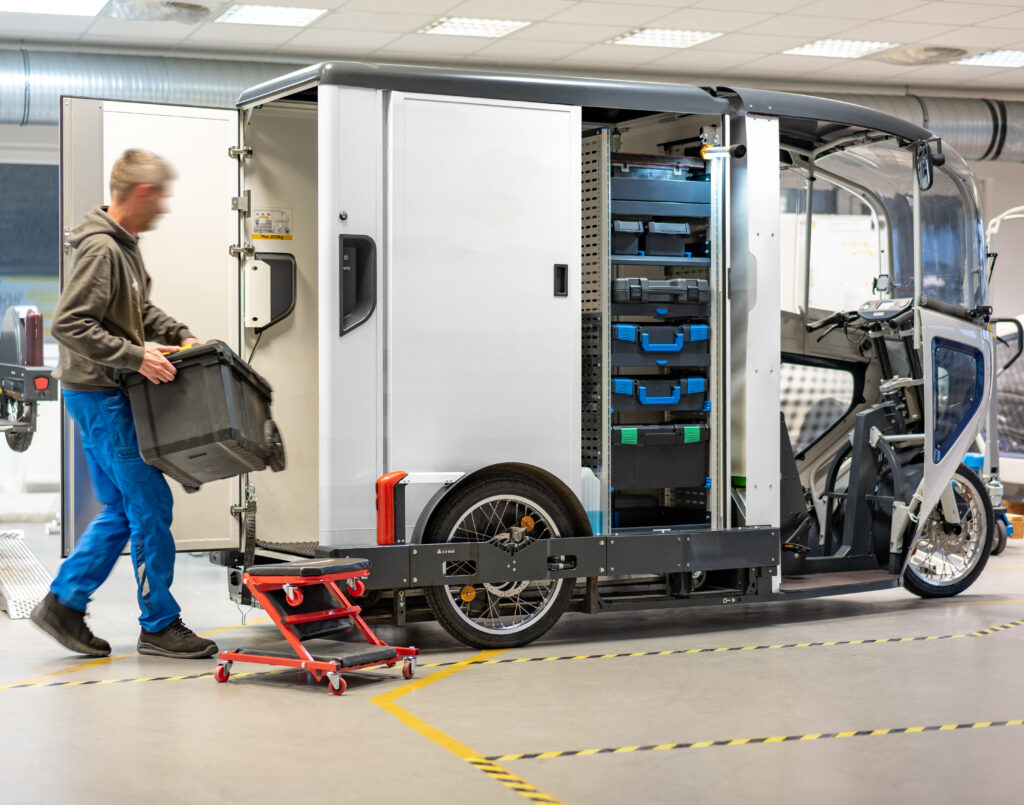 4. More job opportunities for employees without a driver's license
Electric cargo bikes, like the ONO do not require a driver's license which means businesses have a wider range of talent to hire when they're seeking to fill new positions.
5. More environmentally-friendly
Moreover as more businesses focus on sustainability and reducing their carbon footprint, electric cargo bikes offer a great solution for facility managers. Cargo bikes are zero-emission vehicles, meaning they do not emit harmful pollutants into the environment in operation. By using cargo bikes instead of traditional vehicles, facility managers can reduce their environmental impact and contribute to better air quality in their neighbourhoods and a safer environment.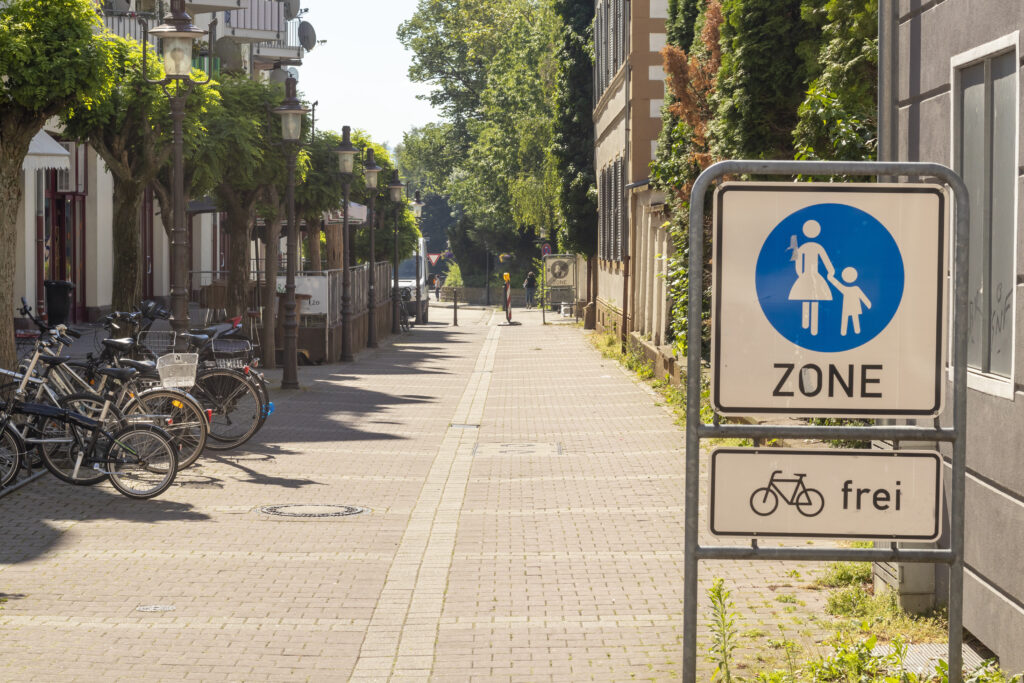 Are you ready to join the growing community of businesses benefitting from the host of advantages electric cargo bikes offer over traditional vehicles? GET IN TOUCH with us to book a demo or schedule a test drive.